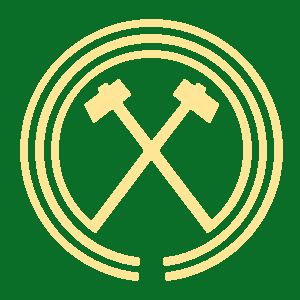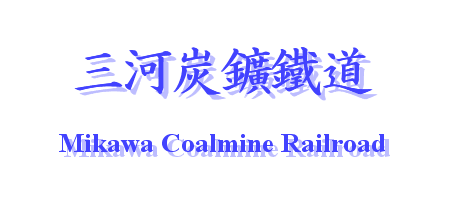 000854
Guidance
It was built with a purpose of beginning to carry the coal discovered at the Uri pass which is close to the prefecture border of Aichi and Shizuoka. It is the non-electrical railroad of about 10km from the Tuzuki of the Futamata line to the Oku-Hirayamatanzan. Diesel cars are assigned for the passenger train. And freight trains are driven by steam locomotive.
Hon-Mikkabi is the possible only station as to the train exchange. There is the narrow guage of 2feet (762mm) named "Mikawa Coalmine Orbit" of the subsidiary company in Oku-Hirayamatanzan terminal.
Roling Stock
All models are being made a model by the HOn3½ scale. And all motive power unit are equipped with the Digital Command Control decoder.

No.10
0-6-2 Steam Locomotive

No.11
2-8-0 Steam Locomotive

No.12
2-8-0 Steam Locomotive

Ki-Ha 200
2nd Class Diesel Car

Ki-Ha 201
2nd Class Diesel Car

Ki-Ha 202
2nd Class Diesel Car

Na-Ro-Ha 100
1st/2nd Class Coach

Na-Ha-Ni 110
2nd Class Coach
with Baggage Area

Na-Ha 120
2nd Class Coach